NZ Sure
Brochure Style Website
About NZ Sure
NZ Sure are insurance advisors helping individuals and businesses to choose the right insurance cover. We had the privilege of redesigning the website and writing their website content for them.
The website was designed to capture new leads through digital marketing channels and encourage them to contact NZ Sure.
Services For This Project
– Website Designing
– Copywriting
– Basic SEO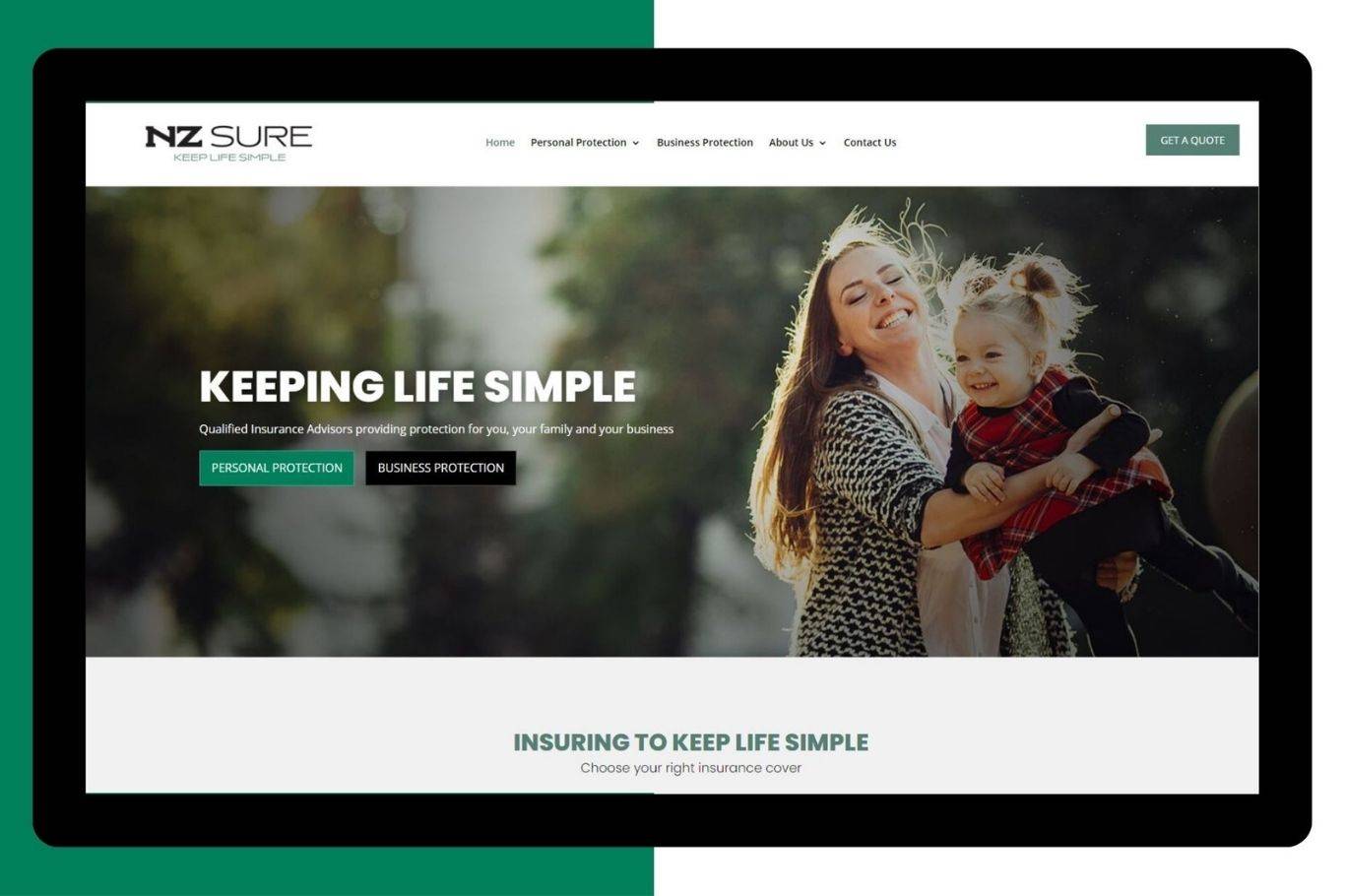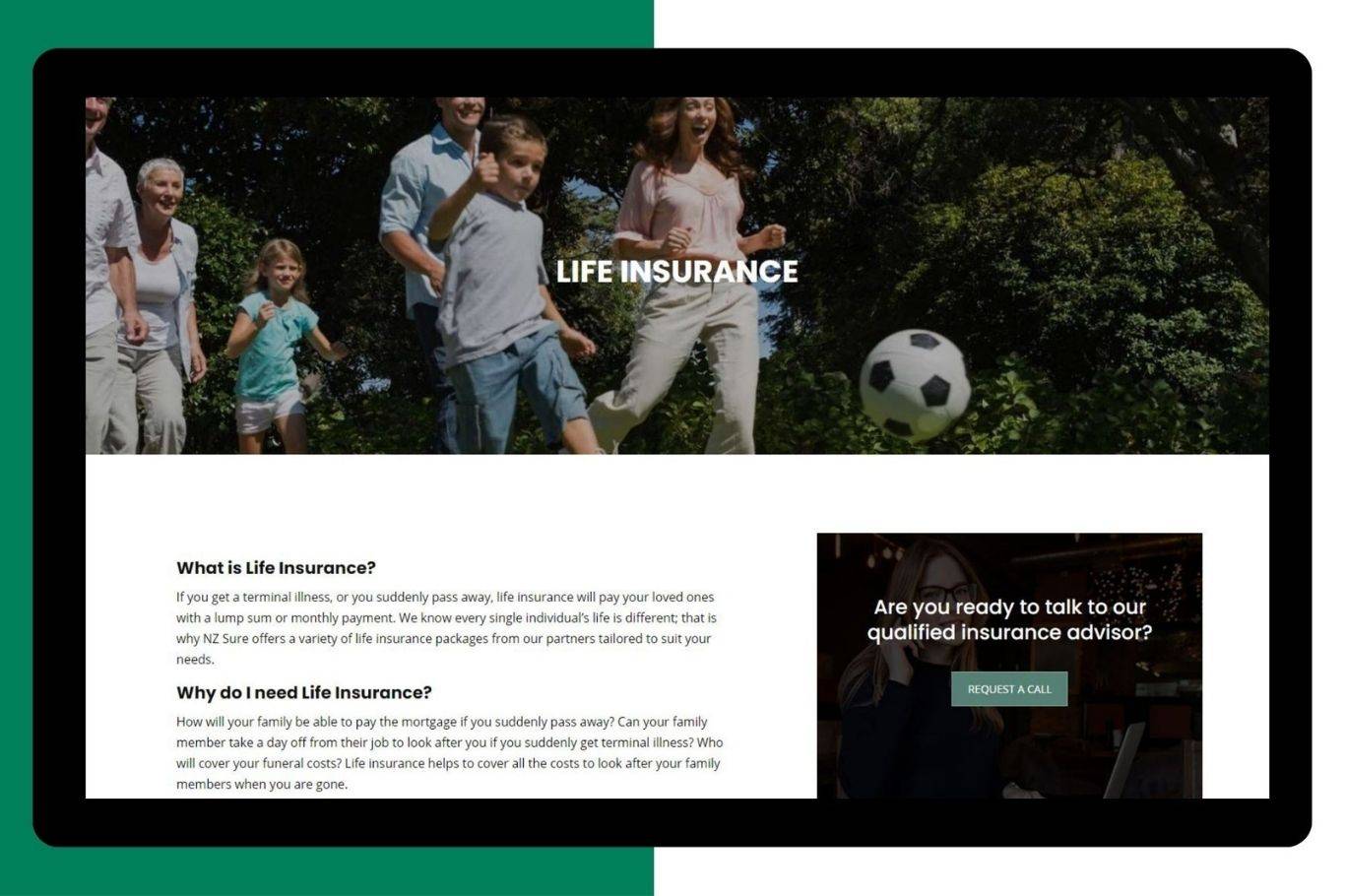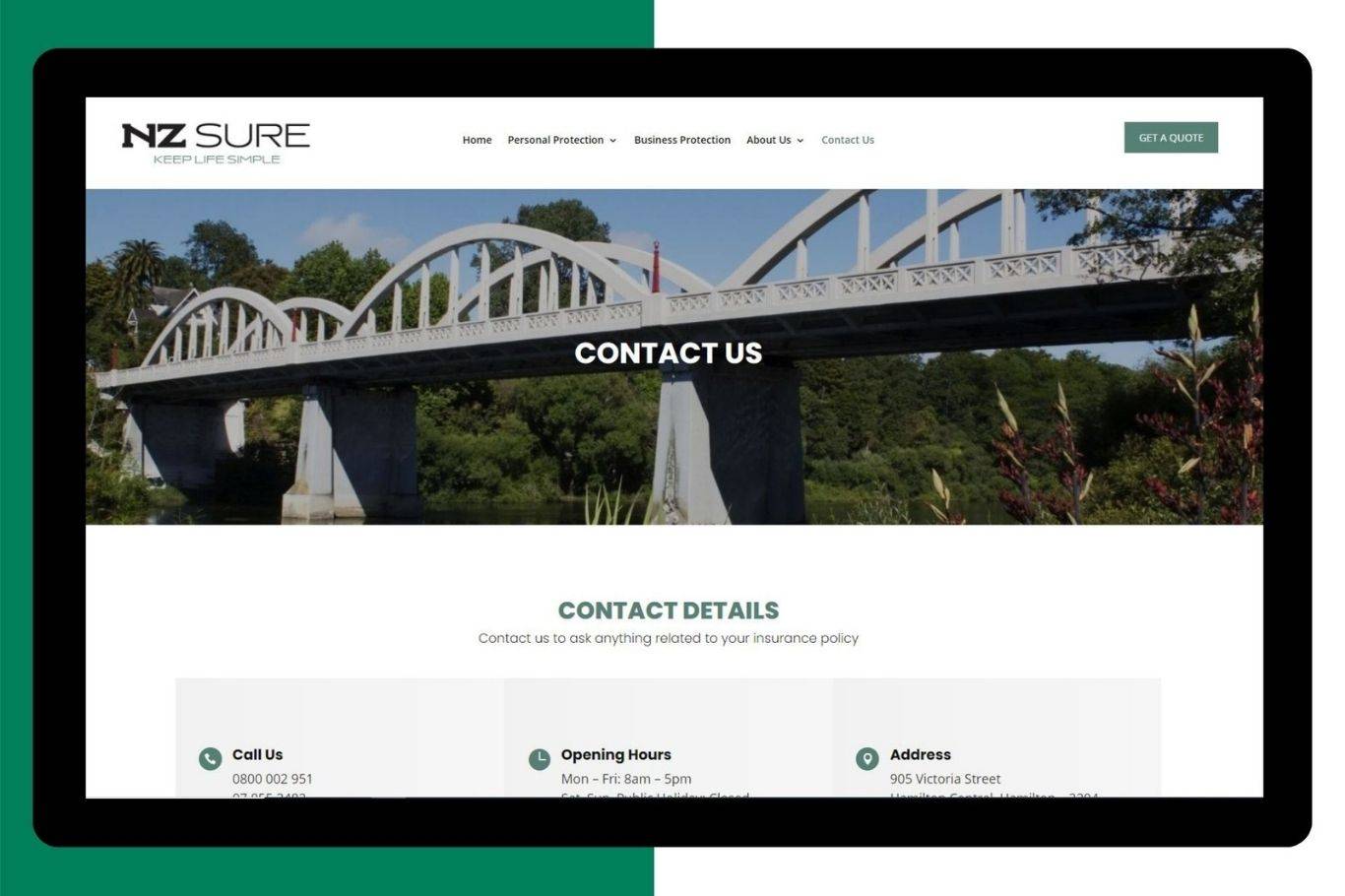 Get In Touch
Interested in driving growth? Have a general question?
We're just an email away.