How to find the best website designer to design a website for small business in Hamilton, Waikato – Definitive Updated Guide 2021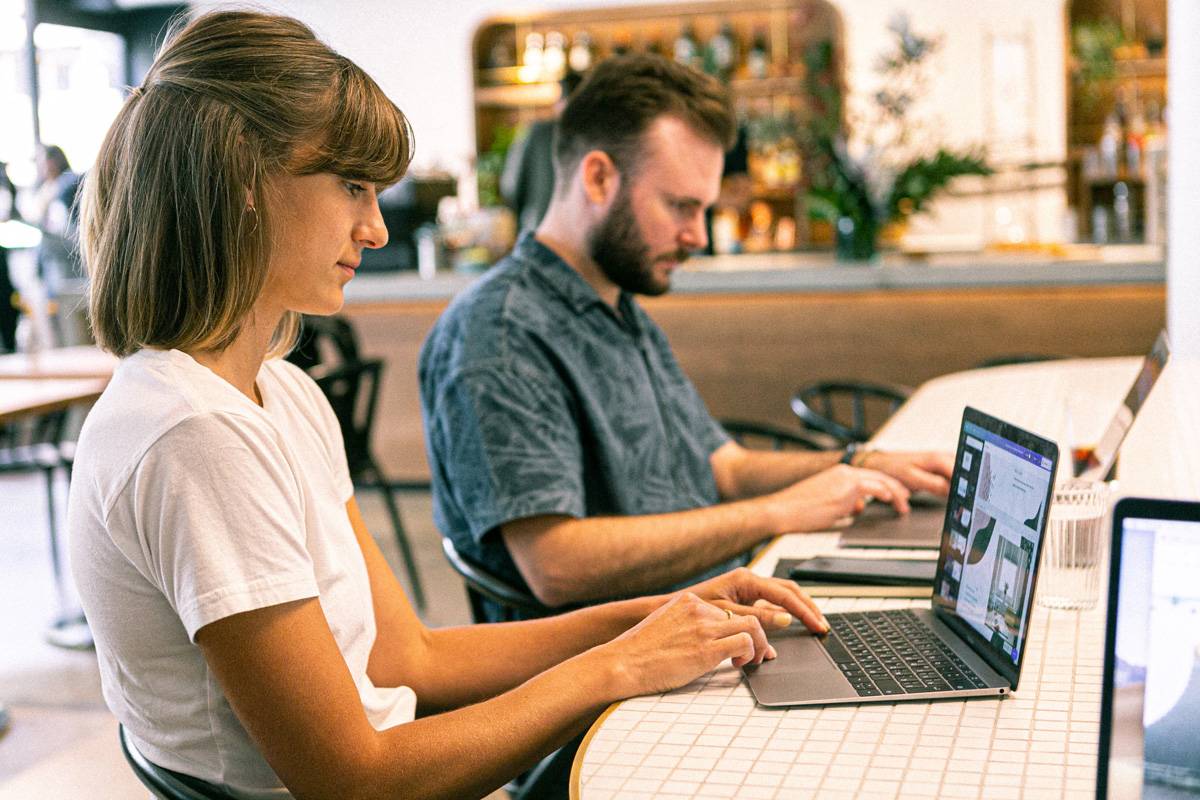 Interested in hiring a website designer? or you may want to know the expected costs of building one and knowing if the chosen web designer is the right one.
In this guide, we explain how you can find a professional web designer for your local business. We outline everything you need to know about websites and what questions you need to ask to know if the web designer is professional or not.
Our guide covers the following:
Top 5 web design companies for 2020 in Hamilton, Waikato.
How to build a website for a small business?
What is a CMS website?
What Key Features Should You Look For in a CMS?
5 Best CMS Platforms for Website Design in 2020.
Common known factors determining website cost.
Rough costs for developing a website.
How much should I pay for a domain name?
What is an e-commerce website and how to build one (2020 Guide)?
Best e-commerce platforms to build an e-commerce website.
Steps to building an e-commerce site.
How much does an eCommerce website cost?
E-commerce website examples from Hamilton, New Zealand.
Questions to ask yourself before you meet a web designer.
What questions should I be asking my web developer?
Red Flags to watch out for…
Your friend or a family member may recommend you to a web designer or they might've seen a company ad; however, there's no evidence if that certain company or a freelance web designer can handle the complexity of your website project. We have compiled useful information together to help you decide what tools are used to create a website, the cost of making one and determining if the web designer is the right for you.
Note: The website prices are guidelines. They may differ depending on the complexity of the project, and the web designers may have their own pricing models.
Here is the list of the Top 5 Web Design Companies for 2020 in Hamilton, Waikato.
1. Rocket Spark (Click here to check for more info about Rocket Spark)
For 10 years, we've been dedicated to making it easier and more affordable for businesses to have a beautiful and effective website.
2. Hypercube (Click here to check for more info about Hypercube)
There are plenty of great reasons to have HyperCube develop your new website. They are based in Hamilton NZ, have clients all across New Zealand.
3. W3 (Click here to check for more info about W3)
Our passion at W3 is to help customers to make more money, it is why you are in business! We work with companies to help them grow and succeed. It is not a coincidence that we are still dealing with 98% of all customers we have EVER dealt with.
4. Digital Stream (Click here to check for more info about Digital stream)
At Digital stream our goal is simple. We're here to help businesses be more successful through smart digital marketing.
5. Cloud Media (Click here to check for more info about Cloud Media)
At Cloud media, we embrace on advising local businesses of New Zealand on how to market their product/services in the online world that will benefit their business into generating more revenue in the long-run.

How to build a website for a small business?
You can design a website using a content management system (CMS) software.
What is a CMS website?
A content management system is an application that helps users to create, manage, and modify content on a website without the need for specialized technical knowledge.
What type of websites can you create using the Content Management System? What key features should you look for in a CMS?
Allowing you to publish content easier. CMS must include a strong editor and important tools to keep your content looking attractive to your audience.
Content organizing options. The more you start adding content on your website, the more crucial it is to organize the content. CMS should allow you to build categories, enable tags to your blogs, and much more.
Editing functionality for web pages. Ok, so you have now published content on the CMS, so now what? You will have to design different types of web pages. Your CMS should have all the tools to help design the web pages.
Advanced level of customization. From our knowledge, the most outstanding CMS software is hugely customizable. This means that if you want to add certain features on your website, a highly customizable CMS will allow you to create more advanced websites. In short, highly customizable CMS will have endless possibilities to add features on your website.
Community Supported Teams. As CMS requires consistent development, you will always have access to the latest updates, security updates and a friendly community to help you with problems with the website.
These are the important features you should expect in your CMS. You might be wondering why are you telling me this? I'm telling you this because your web designer should be using a high-level CMS to create your website. You as a business owner or your staff member will be accessing the website from the back-end. After the website has been developed, you or your staff can edit the website content easier without requiring a lot of technical knowledge.
5 Best CMS Platforms for Website Design 2020
Here is the list of the popular CMS software currently in the industry:
WordPress (Most Popular!
Adobe Advance CMS
Joomla!
Squarespace
Oracle WebCenter Content
How much does it cost to hire someone to build a website in 2020?
So you might be wondering how much does a website cost? Hiring a website designer to design a website for a business depends on a lot of factors.
Common Known Factors Determining Website cost:
Scope- Will the project be big or small? How much time does it take to design or develop a website? Do you have a deadline for the website to be finished?
Features and Functionality- Using a certain CMS, does it offer unimaginable features? Will you have to buy plugins OR find a third party company to enable requested functionality? Will the features help my website functionality? Will the web designer have the expertise to integrate the features you want on the website?
Content Planning- Do you have content written or planned the content for the website? Do you need a copywriter? How many pages will there be for a website? Do we have to hire a photographer to take professional photos for the website?
Here are some of the rough costs which you expect:
Design & Building from $1,000 to $10,000+
Content Creation from $500 to $10,000+
Training your staff to manage the website from $500 to $0
Website Maintenance $100+ monthly
Note: Pricing generally varies depending on the size of your website and the features and functionality you need on the site.
It's highly recommended that you hire a professional and experienced team of web designers. You must be clear about what you want for the website and tell them your estimated budget, that you are willing to spend on a website.
It's also better to spend some time researching and find the right people who can work on your website. Plus, ask as many questions as you have and clear your uncertainties before hiring the final one.
How much should I pay for a domain name?
Registering a new domain generally costs between $10 and $30 a year. Domain price can vary according to the domain registrar you choose, and what kind of domain you want to register. For example, registering .com is cheaper than the .co.nz domain.
Note: If you are looking to purchase a country-specific domain, the pricing will also vary.

What is an e-commerce website and How To Build One (2020 Guide)?
E-Commerce websites are online portals that facilitate online transactions of goods and services through means of the transfer of information and funds over the Internet.
How can I create an eCommerce website?
Again for building an E-Commerce website, you need to use an eCommerce platform to develop a site.
Here Are The Best E-commerce Platforms to build an E-commerce website:
Shopify
BigCommerce
WooCommerce
Prestashop
Opencart
Squarespace
Below is a list of all the steps to get build an E-Commerce site:
Need to purchase your desired domain name.
Buy a web hosting server that can handle several products or services on the e-commerce website.
Select the platform and choose the theme that matches your business's brand.
Setup and install payment gateway systems like PayPal, Stripe for online payments. In New Zealand, payment express is one the most popular payment gateway and now it's called Windcave.
Expert Tip: It's better to find a web developer or web agency who can design the site for you because the shopping cart needs to be secure as your customers will be using their personal details (such as name, credit card, etc.) to purchase your products or services. So make sure to have a secure website set up by professionals.
How much does an eCommerce website cost?
An E-Commerce website generally starts from $2000 and end up to $100000+ depending upon the complexity and the features required. The core features include tax system, invoice printing, payment gateways, delivery systems, abandon cart flow, email automation etc.
E-Commerce Website Examples from Hamilton, New Zealand
Here are some of the examples of the website designed in Shopify, Woocomerce and custom build e-commerce platforms:
1. https://shop9.co.nz
Shop 9 is a stylish clothes boutique infused with edge, glam and rock. Fashion fades, style is forever.
2. https://www.torpedo7.co.nz
An online shop selling outdoor adventure gears like bike clothing, fitness gears/equipment etc.
3. https://www.evocycles.co.nz
Selling a range of bikes, electric bikes, bike accessories, bike clothing etc in Hamilton and throughout New Zealand and beyond.
4. https://www.organicnation.co.nz
An online shop selling Healthy Organic & Gluten-Free products in New Zealand
5. https://livingstyle.co.nz
Online shop selling Custom made furniture incorporating all manners of furniture, from dining suites to bedroom furniture using timbers like Rimu and Kauri, Oak and Ash, Beech etc.
10 Best Online Shopping (E-Commerce) Sites in New Zealand (2020)
https://www.postie.co.nz
https://www.trademe.co.nz
https://www.thewarehouse.co.nz
https://www.nzsale.co.nz
https://www.makeup.co.nz
https://www.mightyape.co.nz
https://www.health2000.co.nz
https://www.grouponnz.co.nz
https://www.officemax.co.nz
https://felt.co.nz
Before you meet or talk to your potential web designer, ask yourself these following questions:
How many web pages do I want on my website?
What is the main purpose of my website?
What type of functionality does my desired website need?
What website platform would be easier for me or my staff to use?
How much am I willing to spend on a website?
Having these questions in mind will be easier to explain your requirements to your potential web designer.

What questions should I be asking my web developer?
Here are some clever questions I have complied to ask your potential web designer when you either meet with them in person Or talking to them through online chat Or a phone call.
What is your process of creating websites?
Can I see the websites of your past clients that you have created?
When's your next available time to start creating the website?
Do you outsource any of your work outside of New Zealand? If so, where and who to?
What CMS do you use to create professional websites?
Do you provide support for maintaining the website after it has been developed? Or do you offer training on how I can update the website myself or my staff?
After the website is created, how many revisions of edit are included?
How often have you launched a website on-time?
Will you give me the design files after the website has been completed?
Asking these questions to your potential web designer will show you how much experience they have working in the web design industry. You wouldn't want a designer to design your website with little to no experience?
Red Flags to watch out for…
There are a lot of talented web designers out there….however, some are not. The following red flags you must look out for when you meet/ talk with the web designer for the first time, and you might want to reconsider looking for different talent.
Lack of communication skills. A bad sign of a web designer is that they are unable to answer certain questions. One crucial reason you hire a web designer is that they can efficiently communicate the company's objectives, the company's brand identity, and the core values with your customer base. A professional web designer knows about this, and they should effectively communicate with you during the first meeting without needing to explain technical language.
Offers to design your website without a proposal. If a web designer offers to start your website without writing you a detailed proposal, you should not work with them. If you do not have a proposal, you will be not protected if the project does not go as planned. Web design proposal protects you and the web designer. A professional proposal will cover elements such as the number of revisions, the number of web pages, project timeline, total price of the website etc.
If you hire a web designer without having a proposal, you are not promised that the work of the website will be good or even finish the project at all. Unfinished website leads to time wastage, delaying your business further etc.
Fails to present portfolio. If your desired web designer has not created websites in the past for other businesses, do not work them. If they fail to show you their portfolio, this is probably their first website project. If that is the case, you should not work with someone who doesn't have the experience to make your website compete with other competitors' websites in your market.
Another scenario could be that your potential web designer could have a portfolio, but they do not want to show them to you (huge red flag). This could be due to the website probably not meeting up to standard by the previous business owner expectation.
Uhh CMS what? If the web designer does not know what content management system is or doesn't recommend you, do not work with them. Every business owner (or their staff) whether in Hamilton and across New Zealand uses CMS to update and maintain their website themselves since it makes it easier to use it. Overall, web designers failing to recommend CMS is an immediate red flag, leave them.
Fails to understand the concept of marketing orientated website. Web designers play a huge role in marketing your business online. A lot of people judge your brand through the website. A website shows the professionalism of your business. Thus, the user goes in a decision making state whether they should do business with you or not. Your desired web designer should know that your business will be promoting a lot of online marketing campaigns through the website. Once the user lands on your website from your online marketing campaigns, the web designer should know that the website must be user-friendly, attractive colours of the business brand, the content should be clear and concise etc.
If the web designer doesn't state in a way that they are creating a website for your business to get customers, do not work with them. They are probably too inexperienced in terms of understanding how marketing plays a role on the website.
Remember: Your Website is also part of your marketing strategy to attract your target audience. Hire a team of web designers who are also experts in digital marketing.
SEO? I don't know about that. SEO stands for search engine optimization, is extremely important for your business's website. If there's no SEO done on your website, then your customer's will not find you online; meaning, your website may as well not exist. If your web designer is not aware of SEO and is only good at designing, chances are they may not know that website and SEO work together. A good web designer will be very knowledgeable about how the design of a website impacts SEO and will recommend it to you as a digital marketing strategy to support in getting you more traffic to your website.
They cannot give you a clear process or timeline for your project. A professional web designer will explain a clear step by step process to designing and launching your website. They should be ready to explain the process in detail throughout the meeting. Furthermore, for every website, there is a deadline appointed to it; accompanied by goals that have to be achieved during the timeline.
If a web designer or a digital agency cannot give you the details of the website process and the timeline, you do not want to do business with them. Why? Because this will raise questions such as will they complete my project on time? Are they even dedicated to my project? In some instances, you'll be in a helpless spot where the designer may choose to not provide you details with the progression of the website. Therefore, choose the right designer who tells you the accurate process and the timeline of the website project.
As you keep these red flags in mind when you interview your potential web designer, you will have the right knowledge to assess your options, cut down your best designers, and finally, choose your most-suited web designer that brings the best value for your project.
There you have it. Whether you are looking to design a completely new website, or update an existing website for your local business in Hamilton, your research will reward you with a professional web designer.
Remember a professional web designer must have the website industry experience, digital marketing experience, up to date CMS, a diverse portfolio, reviews, and great communication skills. With these aspects, this ensures there are no red flags and you are getting the best business practice as possible.